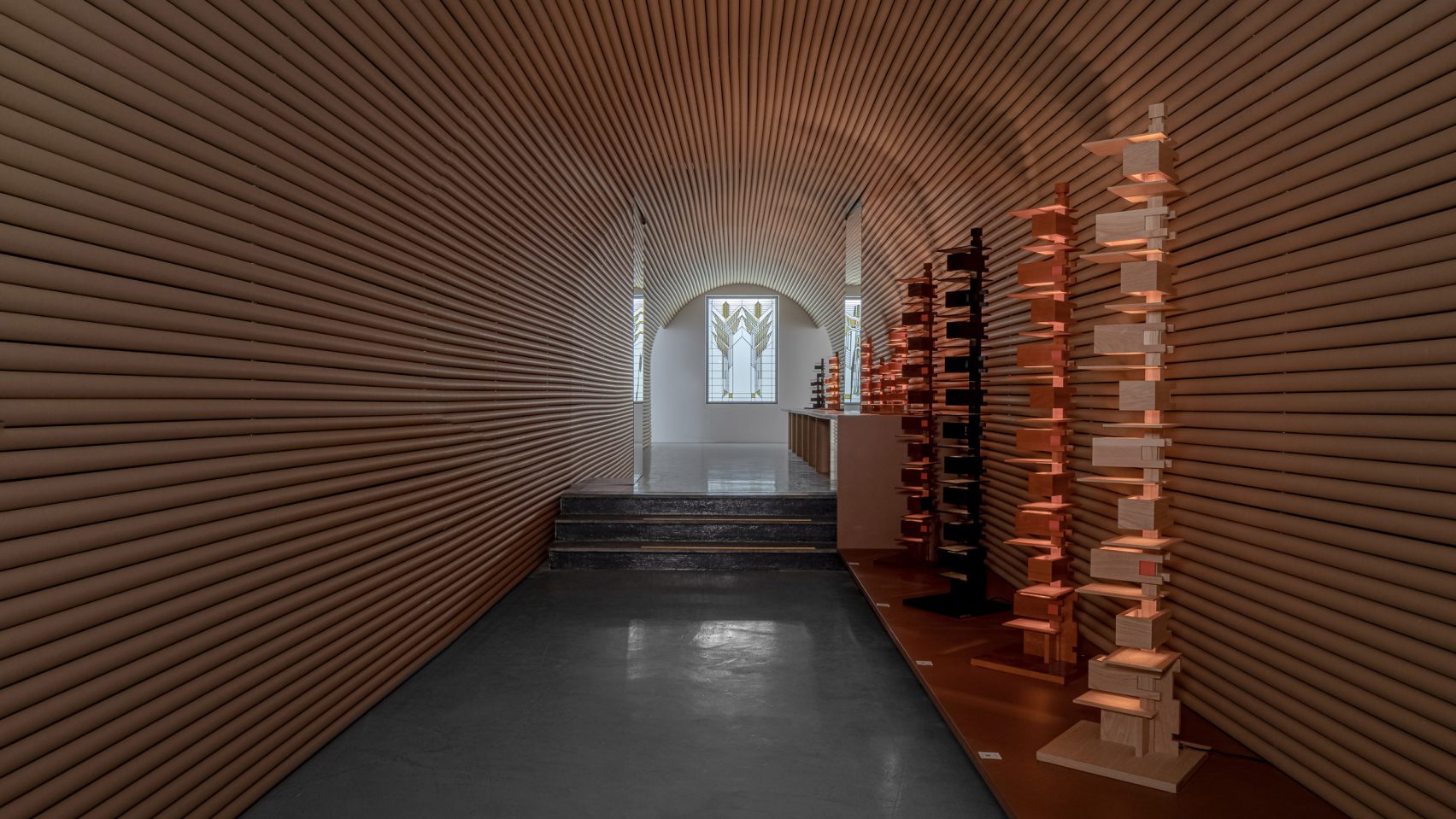 IROCO Design reports from Salone del Mobile, Milan, the global furnishing fair founded in 1961. Salone del Mobile continues to lead the world as the meeting point of creativity and commerce, with healthy living, sustainability and designing spaces being key at this year's edition.
A more broader intervention has come into play, moving away from a simple focus of carbon cost cutting on materials and processes. Eco-conscious concepts have been interspersed with history and heritage – brands have started to look into their archives to find stories of products that have shaped them, bringing to life the very essence of their existence in the first place.
Finnish furniture producer Artek presented its classic Alvar Aalto-designed 60 stool 'hacked' into new objects – chess sets, toilet roll holders and record players rose from the classic piece. Japanese brand Yamagiwa, launched a reissue of Frank Lloyd Wright's Taliesin light fixtures in a tubular installation designed by Shigeru Ban (see image). The takeover of iconic venues was a common theme with Loewe, Spanish luxury fashion house, continuing it's entry into the design and homeware space by showcasing a collection of chairs in the garden of the Palazzo Isimibardi.
Spaces were used that hadn't been used before – Alcove, a massive exhibition of independent design from around the world, launched in an overgrown former abattoir. Dropcity, a conglomeration of disused industrial vaults on Via Sammartini, hosted many temporary installations with the space set to become a permanent design venue next year.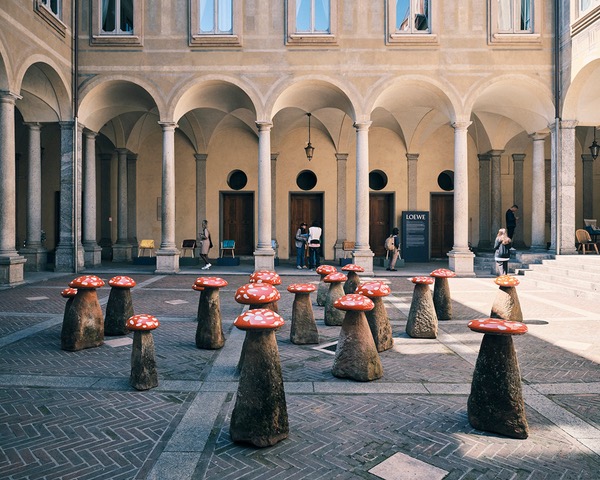 Herman Miller showed us the brand's graphic design history, reproducing mid-century prints also available for purchase. Japan's Karimoku Furniture launched it's new NF Collection, made for the Foster Retreat at Martha's Vineyard, a space for creatives, researchers, writers to contemplate solutions for the challenges facing cities.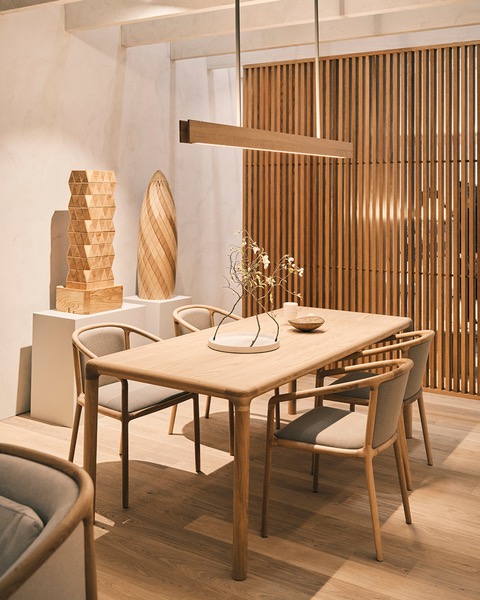 Designed by Norman Foster, the collection stools, lounge and dining chairs, and a dining table marry the Japanese sense of calm with the aesthetics of the great architects. Outstanding products, thousands of launches, and three key categories of Classic – focusing on traditional furniture, Design – exploring innovation and functionality, and xLux – contemporary aesthetics and luxury, all nodded to a future where better use could be made of what we have: better made, more mature and longer lasting designs, rather than a constant drive for new. And as Florian Egli, senior researcher at ETH Zurich said " I want the fair to be more than furniture, making a link with policy and the think tank space.
There's a lot of scope for talking about how we design spaces in the international policy world". As experts in designing spaces, IROCO Design will be there.