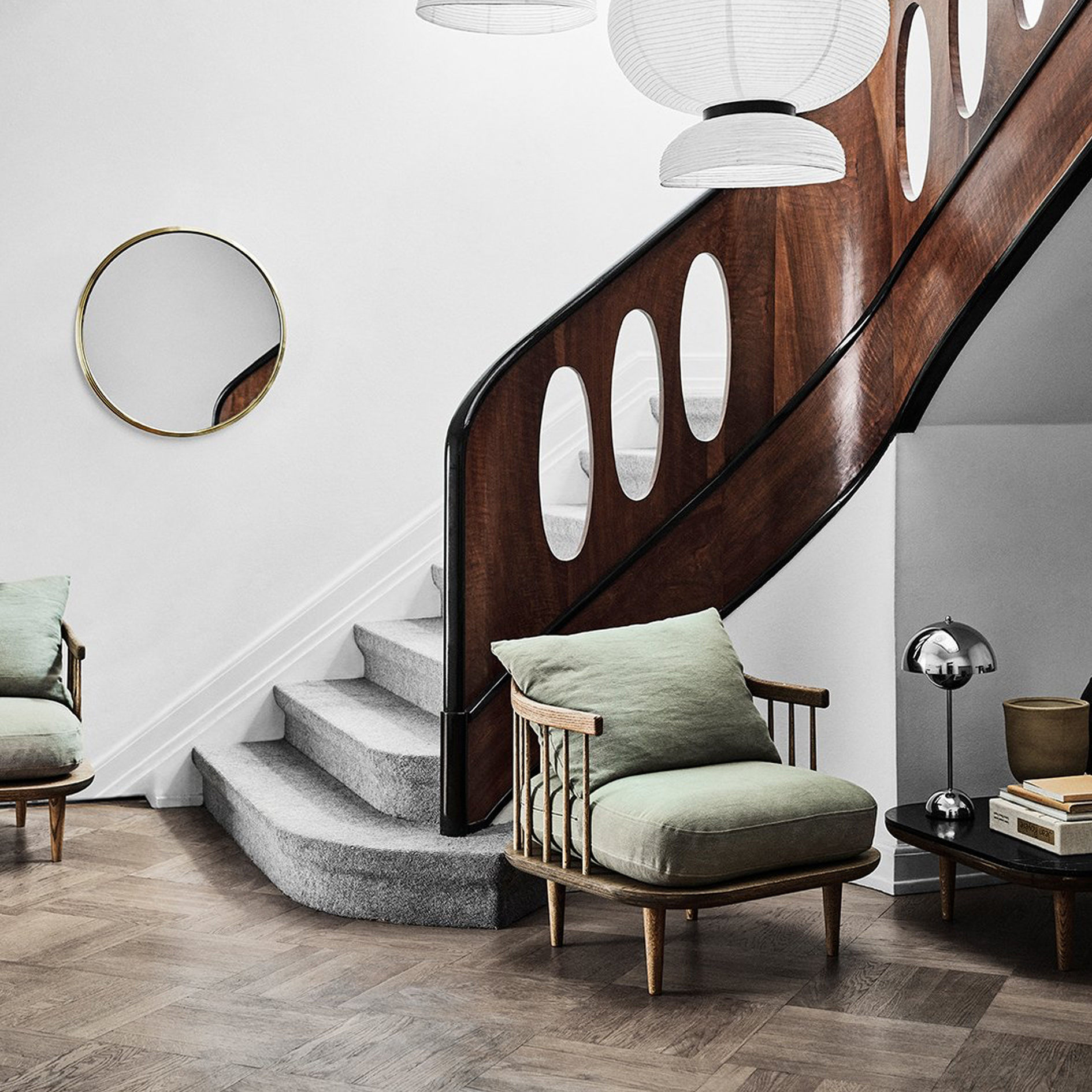 Principled, minimalist, clean, almost Zen-like – as we seek more balance in our home and workplaces less-is-more is on the rise. But what makes Scandinavian design so appealing for residential homes as well as corporate spaces? And is Scandinavian design a purely Scandinavian affair, or is it now a major force shaping and influencing global trends?
Characterized by simplicity, minimalism and functionality Scandinavian design as a movement emerged in the early 20th century, and flourished in the 1950s after World War II when social democracy was at its height in the Nordic countries. Not limited to furniture but spearheaded by it, it emphasized democratic design and simple living. This new design was based on the thought that functional, simple, modern and beautiful everyday objects should be affordable for all. Industrialisation arrived late into the region so the traditional craft skills remained alive. As a result, Scandinavian modern design continued to employ the instinctive handling of materials innate to the craft. And given the Nordic region's cold and long dark winters, Scandinavian homes had to offer warmth. More specifically the Danes searched for 'hygge' – the feeling of cosy contentment and well-being acquired through enjoying the simple things in life. These practicalities led to a playful combination of lighter colours, simple style and open-plan spaces that could accommodate a variety of functions, rather than serving one purpose, furthering the practicality of their design. Designed to allow light to flow at every turn, Nordic design began to favour pale-colours, wooden floors and spaces free of clutter and ornaments. And the availability and mass production of more cost-effective materials such as sturdy plastics, pressed wood, and aluminium helped to fuel the Scandinavian design movement.
The first golden age of Scandinavian design extended from the 1930s to the beginning of the 1970s. Its founders were Alvar Aalto, Arne Jacobsen, Borge Mogensen, Hans J Wegner, Verner Panton, Poul Henningsen and Maija Isola. These founders provided the basic model of Scandinavian design– durability, functionality, reliability and affordability – but also the less tangible values of simplicity, joy, courage and pleasure which are clearly visible in brands such as Muuto, Hay and Ferm Living. Clean lines, functional furnishings and a neutral palette were hallmarks of modern style everywhere.
That Scandinavian design quickly gained global and lasting appeal is thanks to the likes of Jacobsen whose interest in furniture design peaked with the launch of the Drop, Egg and Swan Chairs in the 50s, which still to this day inspire modern design. Some designers began to add bold colours and graphics to the clean-lined philosophies such as Marimekko, instantly recognisable for its colourful bright patterns, whilst others changed the wood for plastics and moulded into clean silhouettes such as the Panton Chair. The Scandinavian influence on American design stood out in pieces such as the Tulip Chair, designed by Finn Eero Saarinen for Knoll in 1956, which also remains a true classic to this day.
Neutral colours in Scandinavian design such as deep onyx, elegant charcoal, medici grey, stone white, golden basketry, fossil grey, and white cliff beige are an inspiration from nature. The result is a warm strain of modernism which is easy to relate to and entirely hygge. It remains as much about a look as it is about a lifestyle. Made into a mass market phenomena by Ikea back in the 90's, today brands such &tradition, Menu and Hay are distilling Nordic design with a more mature approach, proving that Scandinavian design is alive and well even in the more eclectic present, and incorporating Mediterranean and Asian designers such as Jaime Hayon or Nendo to the collection. In today's environment, where our workplaces and homes are interchangeable, and we look to our homes as a retreat from stress, it's no surprise that Scandinavian design is here to stay.